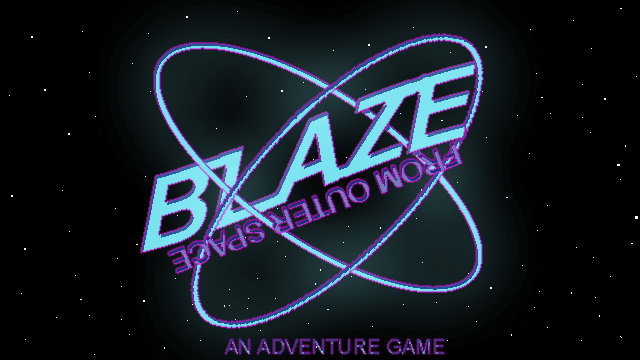 Blaze From Outer Space
A downloadable Blaze for Windows
It's a short game created for Ludum Dare 42.
Blaze, a space explorer, is attacked by space pirates.
He crashed upon an unknown planet and needs to fix his ship in order to escape from there safely.
WARNING!

- There is a bug when trying to delete some items. Sometimes the game deletes the wrong item from inventory.
Credits:

Alan Mrakava - Audio, Writing, Story
David Brocek - Graphics, Coding, Writing
Download
Download
Blaze From Outer Space.rar
46 MB
Comments
Log in with itch.io to leave a comment.
Short but sweet. Really nice work for the jam. :)

Thanks for playing another game of mine! :) Well it isn't actually just mine, we worked as a team on this one with my mate Alan. I'm happy that you enjoyed it.
When I saw it's a point-and-click I had to play it. It was fun trying to combine things and see what the end result is. :)
If you want, you can try out "Haven - The Small World". It's from last year's jam ;) It's on my page.