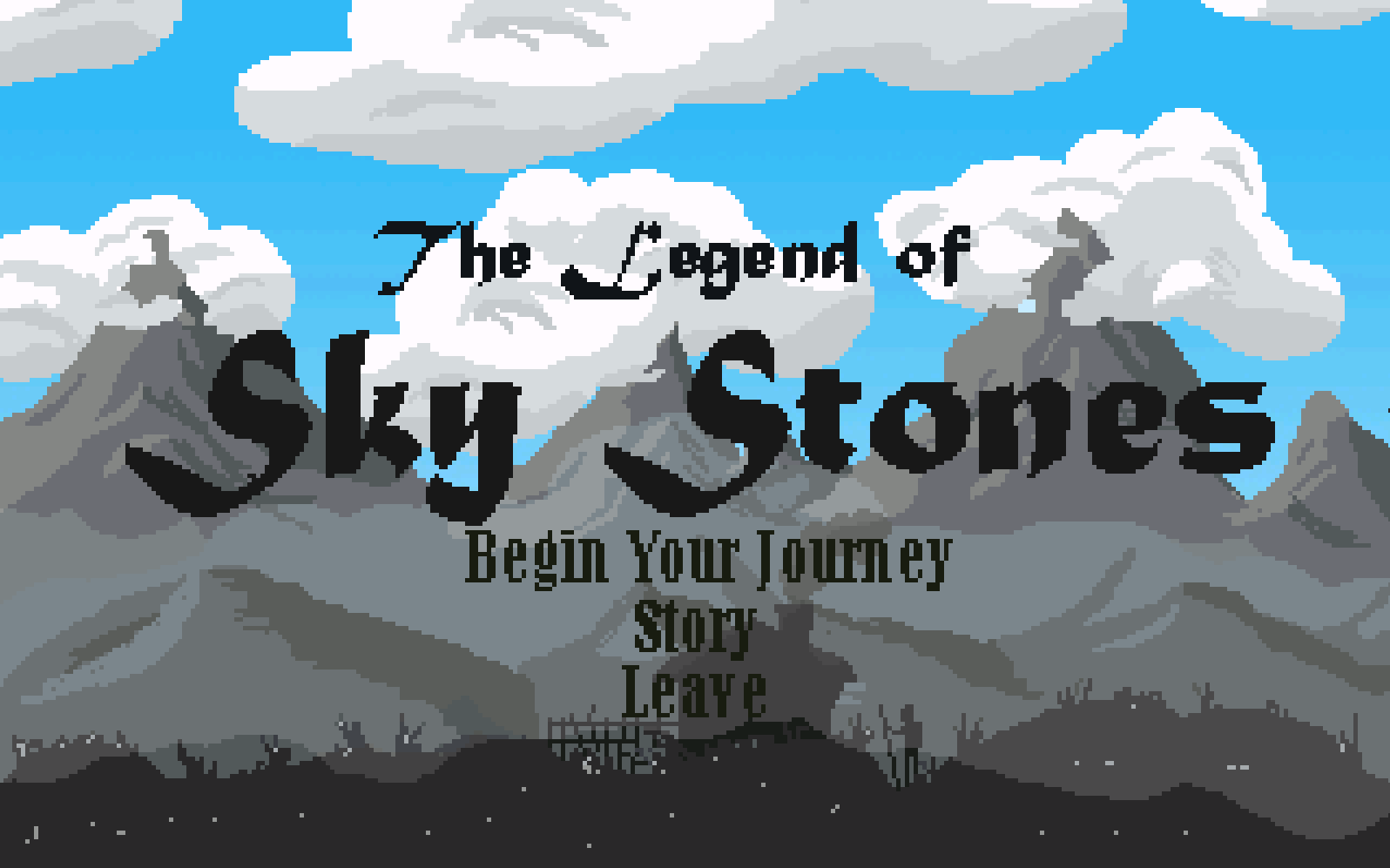 Legend Of Sky Stones
DESCRIPTION:

A short point-n-click adventure game.
Right click to look
Left click to interact
DOWNLOAD:
STORY:
"As the High Chronicler of Greenwood Kingdom I have traveled thousands of miles to visit the Sacred Sky Hill which lies on the very top of the highest mountain in High Mountain Kingdom."
A short fantasy story about a hermit writer who walks the land and writes books about legends. This time he goes to visit Highmountain land to write about the Sacred SKY STONES.
You start with an empty book and you need to talk to find some interesting facts for your book.



Follow me on Twitter: https://twitter.com/DavidBrocek
You can support me on Patreon: https://www.patreon.com/davidbrocek
Comments
Log in with itch.io to leave a comment.
Lovely point and click adventure with a very interesting story.. revived fond memories of Monkey Island :)